Blogging and cooking are a lot alike.
Both require a minimum of planning, the right ingredients, some time, and a state of emotional readiness, a desire to please, and an end goal of pleasure. Both also create a tangible end result that creates an experience for the audience.
What are the ingredients for a good blog?
Know who you're cooking for? Who is your target audience?
Know what your end result will be. If you're cooking an omelet, you need to know that at the start. If you're writing a list of do's and don't's you need to know that, too.
What experience or result to you want you readers, your audience, to have? Just like you want to offer a savory or maybe a sweet meal to you and your loved ones, you need to know what kind of flavor or emotional experience you want to offer your blog readers. Read more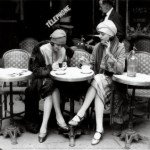 Writing your blog can be like shouting into a canyon and getting no echo.
Do you ever feel that way?
I certainly did when I first started blogging.
There are two things that happened that changed that feeling of utter loneliness into a sense of community, and that can work for you to: Read more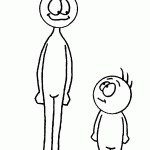 Recently, I was asked to write a short post for the San Francisco Writers Community, and my first attempt, was well, long. I did write a second post that the editor liked much better. He said, "Send me more, even shorter!"
Shorter!
I'm a novelist. I like to write long!
Luckily, I like the challenge of writing short too!
At a recent Breakfast Blogging Club workshop, I presented on how to write a short post. Read more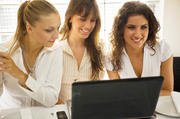 "Real Marketing by Real People"
Lunch & Learn Panel Discussion, Friday, May 14th, 11:30am-1pm

Ever wondered how other entrepreneurs use social media to market their business?  Wouldn't you just LOVE to ask questions of real business women to find out the reality of using social networks and online media to promote their products and services.
Did they have a plan?  Or did they just wing it?  Would you like to hear about what worked and what didn't?
Here's your chance to get your questions answered… Read more
Do you sit a lot at the computer in a fixed position? Is most of your work down in email, blogs, and social media networks?
You may think that blogging is all about sitting in front of your computer and writing. But actually, blogging is about the pauses to take, the breaks, and the physical movements away from the computer. And if you just implement blogging yoga on a regular basis, then you'll be able to integrate your knowledge better and  write more with less effort and more ease. Read more