Chances are, if you write a blog, coming up with good blog topic ideas might become a challenge from time to time.  That's why I've created this list of 52 blog topic ideas to help inspire you with your blogging.
Since most of of the people who attend our monthly Breakfast Blogging Club meetings are interested in blogging for their business, this list provides topics that will help illustrate your competence and expertise, while also expressing your personality. Striking the right balance is key to attracting customers. Read more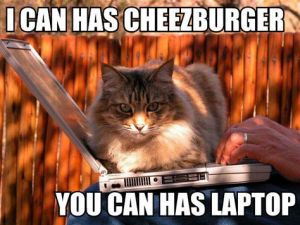 I can't believe I've been sending out weekly blog topics for nearly 11 months and have never used one as a blog post here on the Breakfast Blogging Club!  So without further ado, here is Week 47 of your Juicy Blog Topics…
————————————————————————————–
Hi <put your name here>,
"How can you squander even one more day not taking advantage of the greatest shifts of our generation? How dare you settle for less when the world has made it so easy for you to be remarkable?" – Seth Godin, Seth's Blog
Ready for Week #47 of your juicy blog topics to spark your writing?
Today's blogging topic: Your Blog's Relationship with Social Media Read more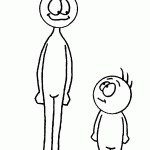 Recently, I was asked to write a short post for the San Francisco Writers Community, and my first attempt, was well, long. I did write a second post that the editor liked much better. He said, "Send me more, even shorter!"
Shorter!
I'm a novelist. I like to write long!
Luckily, I like the challenge of writing short too!
At a recent Breakfast Blogging Club workshop, I presented on how to write a short post. Read more
Sometimes I find it hard to sit down and start writing a blog post. Anyone else feel that way?
Even when I have an idea of what I want to write about, sometimes staring at that blank computer screen is such a drag.
Tomorrow at our monthly Breakfast Blogging Club meeting, Beth is going to show us some ways to easy into it…  almost like tricking your brain into writing. And I'm really looking forward to it. Read more
Beth here. Hi! It's 1:35pm and I sit in a warm cafe drinking tea and staring out the window. Okay, I'm not actually staring out the window. I'm writing this blog post and time is running out.
I've set the timer in my head (you can use the timer in your phone or your kitchen timer) and I am writing this post.
Why? To demonstrate that you too can write a first draft in fifteen minutes.
Yes, fifteen minutes can change your life. You can go from staring at the blank page to filling it with the minutae of your life. Or whatever you'd like to say.
Need ideas? I'm sure my colleague and marketing coach, Cheryl Liquori, will offer some great marketing ideas. To get you started, I would say, "Start with what you know."