Blogging and cooking are a lot alike.
Both require a minimum of planning, the right ingredients, some time, and a state of emotional readiness, a desire to please, and an end goal of pleasure. Both also create a tangible end result that creates an experience for the audience.
What are the ingredients for a good blog?
Know who you're cooking for? Who is your target audience?
Know what your end result will be. If you're cooking an omelet, you need to know that at the start. If you're writing a list of do's and don't's you need to know that, too.
What experience or result to you want you readers, your audience, to have? Just like you want to offer a savory or maybe a sweet meal to you and your loved ones, you need to know what kind of flavor or emotional experience you want to offer your blog readers. Read more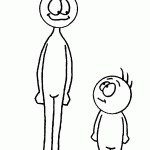 Recently, I was asked to write a short post for the San Francisco Writers Community, and my first attempt, was well, long. I did write a second post that the editor liked much better. He said, "Send me more, even shorter!"
Shorter!
I'm a novelist. I like to write long!
Luckily, I like the challenge of writing short too!
At a recent Breakfast Blogging Club workshop, I presented on how to write a short post. Read more

There's a first time for everything.  First steps. First date. First kiss. First job. First blog post.  And the Breakfast Blogging Club is no exception.  Just last week we received our first ever link exchange request, shored up by a glowing review of our Quick Start Guide to Writing Your Blog. O.M.G.
Here's what happened:  I received an email from Roger over at Published & Profitable complimenting us on the quality of the information we provide from our Quick Start Guide.  The email included a link to a post he wrote about the Guide on his blog, and concluded with a request to exchange blog rolls. Read more
So far we've covered the first three steps of a 2010 Blogging Plan. Those steps included:
Business Goals
Positioning Your Blog
Engagement

Step 4 is the Content Plan for your blog.  This is where you plan what you'll write about and what kinds of posts you can incorporate into your blog.  This may seem too structured for some.  But what we've found is that it helps to have a set schedule that guides your efforts.  Once you've got some momentum and experience, it's easier to deviate and start improvising. Read more

Last Saturday, Cheryl and I got video taped for GuruTube.net. I had a great time! I have to admit, though, I was nervous. I was going to have a video clip on the same site as Guy Kawasaki and MC Hammer! (Our videos will be posted in a few weeks.)
For the Breakfast Blogging Club, I presented on 5 Tips to Get Writing Now.
Tip 1: List of 20
On a piece of paper, list from 1 through 20. Set a timer for 3 minutes. With a blog topic in mind, write as fast as you can.
The purpose of this exercise is to generate ideas.
Tip 2: Mind Mapping
Pick one idea from your List of 20, and place it in the center of a blank page. Then read how to use mind mapping in the post, "What Are You Passionate About?"
The purpose of this exercise is to expand upon an idea.