Blogging is Better in Community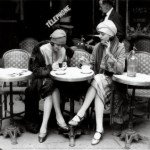 Writing your blog can be like shouting into a canyon and getting no echo.
Do you ever feel that way?
I certainly did when I first started blogging.
There are two things that happened that changed that feeling of utter loneliness into a sense of community, and that can work for you to:
Blogging in Community

Commenting on Other Blogs
Blogging in Community
Okay, get ready for the plug… Cheryl and I started the Breakfast Blogging Club to create an in-person community for other entrepreneurs, and service professionals to come together and blog with support, community, and you guessed it, breakfast. Month after month we've been meeting with 10-15 participants to feed our need to be in community, offer support and useful information, and get writing done. We even started a Coffee Klatch and Mastermind group, so we could meet with people even more often than once a month, and offer and receive support.
What can you do you meet with other people like you and blog in community? You can of course, join us! Or meet at your local cafe and support each other.
Commenting on Other Blogs
Commenting on other blogs in your field is vital to creating community online. Why? So you can be a part of the conversation. Marketer, Julia Schopick, offers great advice on how to offer useful and valuable comments that add to the conversation.
Repeat after me: "I won't only say 'Nice post.' " How does that add to the conversation?
Blogging is better in community because blogging is ALL about the conversation. Conversation breeds trust, connection, affinity, and eventually, clients and sales. We like to buy from those we know, like, and trust. So be a part of the conversation, and reach out. We're interested, and curious even, to what you have to say about how you engage with your community.
Please Subscribe
Thanks for being part of the Breakfast Blogging Club. Let's succeed together!
If you're new here I hope you'll like what you see and take a moment to subscribe, or check out of Quick Start Guide to Writing Your Blog. It's a brilliant way to stay motivated and inspired plus it's totally free.
We'd love it if you take a moment to add this to Stumble, Digg or Delicious because that will help us get more readers. Thank you! We appreciate it.
c. 2010 Beth Barany, Founder of Breakfast Blogging Club All Rights Reserved
Comments