About
New to blogging, or just need some support and inspiration to keep going?
Whether you're blogging for your business or building a personal brand for your career, our meetings are designed to share information, provide useful tips, network with other bloggers, and provide a hands-on learning experience through timed writing exercises.
Join our popular group to learn more about blogging best practices, finding your authentic voice, creating valuable content, driving more traffic and attracting loyal readers.
Each month, we'll bring in a speaker/presenter who's knowledgeable on one of the many aspects of successful blogging:  How to drive traffic, blog design, list building, posting best practices, helpful sources for images, video & podcasting, integrating your blog with social media, editorial calendars and time management, etc.
The Breakfast Blogging Club is dedicated to providing a hands-on learning environment that's supportive, creative, productive and fun, so our participants can successfully write for their blogs and build awareness for their businesses.
Our workshops are right for you if you are a:  small business owner, entrepreneur, educator, coach, author, mommy blogger, freelancer, a self-employed service professional.
The Breakfast Blogging Club holds monthly meetings in Oakland, CA.  Check out our Events page for the latest schedule.
Here's what some of our participants say:
"Great fun and a great way to get blogging." — Jon Symes, Pachamama Alliance, and author of Your Planet Needs You
"Great way to get going on creating your blog. The writing exercises are excellent and really help get something done quickly. " — Claudia Brenner, Founder of Maakor and an E-Business Strategist
"I never would have gotten started without [the Breakfast Blogging Club]! I am no longer intimidated by the process… Being with other people made it easier and more fun!" — Joie Seldon, Emotion Educator
"Breakfast Blogging is GREAT! This group creates community for bloggers, both new and intermediate level. The technical assistance and writing exercises are right on." — Pearl Shaw, Fundraising Consultant
Cheryl Liquori, Founder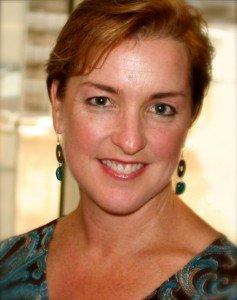 Cheryl specializes in helping business owners use blogging and social media as a way to build awareness, credibility and connection with their target customers.  A strong believer in the value of content strategy and marketing, Cheryl coaches and consults on the best combination of marketing strategies to use – both online and offline – to boost your bottom line.  She provides blogging and social media management services to small businesses and entrepreneurs.
You can contact her at Cheryl@BreakfastBlogging.com, or through our Contact Page.