Chances are, if you write a blog, coming up with good blog topic ideas might become a challenge from time to time.  That's why I've created this list of 52 blog topic ideas to help inspire you with your blogging.
Since most of of the people who attend our monthly Breakfast Blogging Club meetings are interested in blogging for their business, this list provides topics that will help illustrate your competence and expertise, while also expressing your personality. Striking the right balance is key to attracting customers. Read more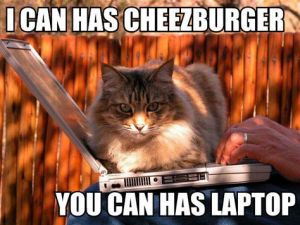 I can't believe I've been sending out weekly blog topics for nearly 11 months and have never used one as a blog post here on the Breakfast Blogging Club!  So without further ado, here is Week 47 of your Juicy Blog Topics…
————————————————————————————–
Hi <put your name here>,
"How can you squander even one more day not taking advantage of the greatest shifts of our generation? How dare you settle for less when the world has made it so easy for you to be remarkable?" – Seth Godin, Seth's Blog
Ready for Week #47 of your juicy blog topics to spark your writing?
Today's blogging topic: Your Blog's Relationship with Social Media Read more
What are you passionate about?
How do you express your passion for your work? A perfect blogging topic for all kinds of writers.
Passion drives us, whether we realize it or not, usually it's a combination of our passion for our profession, and for helping others. Read more