Many bloggers think that blogging it is about content, but actually is all about their audiences' needs. If you get clear on who your audience is, and what they want, then your blog can reach into the hearts and minds of your readers and gain a steady following.
Inspired by a conversation with Breakfast Blogging Club member, Sandra Edwards, I realized that we bloggers can open up to our audience and key into to who they are and what they want in a fun way.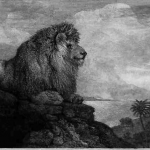 In step 1 of your 2010 Blogging Plan we looked at overall business goals.  Before starting a blog, it's important to clarify how it will fit in with the goals of your business.  How will the blog function as a tool for marketing? Will it help build a list of leads, promote a product or service, enhance web search rankings, build expertise, communicate with prospects and clients, all of the above, and more!??
That leads us to Step 2 of your 2010 Blogging Plan: Positioning.   Read more