Remember that Tootsie Pop commercial with the owl?
"How many licks does it take to get to the center of a Tootsie Pop?"
1……2……3…….CRUNCH!
3!
So, how many blog posts does it take to make a sale?
1…2…3…4…5…6…7…8…9…10…11…..yep, keep going.
While I'm sure there's some blogger on the planet who can claim to have gotten a lead or made a sale after 3 blog posts, for the rest of us hard-working mortals, it takes more than that.  Lots more.
Wanna know how many? Read more
Wow! We've done a lot so far for our 2010 Blogging Plan and now we're in the home stretch.  Before we conclude our efforts with the final stage of the plan, let's recap the previous 4 steps:
Step 1:  Business Goals – those specific, motivating, actionable, relevant and time-bound goals for your business.  Seeing how your blog supports your business goals will make it easier to maintain a blog.
Step 2:  Positioning Your Blog – being clear on WHO you're writing for will help you create content that people will benefit from and want to read. Read more
The first step of the 2010 Blogging Plan was determining your Business Goals so you can clearly see how a blog fits into the big picture.  The second step was to clarify the Positioning of your blog so it's easier to direct content and promote.
The third step of your 2010 Blogging Plan involves Engagement. Read more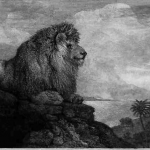 In step 1 of your 2010 Blogging Plan we looked at overall business goals.  Before starting a blog, it's important to clarify how it will fit in with the goals of your business.  How will the blog function as a tool for marketing? Will it help build a list of leads, promote a product or service, enhance web search rankings, build expertise, communicate with prospects and clients, all of the above, and more!??
That leads us to Step 2 of your 2010 Blogging Plan: Positioning.   Read more