Are You Dumb Enough To Blog?
"Why the hell am I doing this?"  "Does anyone read my posts?"  "It's hard to make time time to write."  "I don't know what to write about."  "What's the ROI, anyway?!"
Danger.  Danger.  Danger.
Any of these questions and doubts show up for you?  The Breakfast Blogging Club usually meets twice a month in person.  Sometimes, it feels like a long time in between meetings.  During these long stretches, I often ponder, "Am I making a difference for anyone?"
Danger.  Danger.

With all that time between meetings, I start to doubt why I do the BBC.  During and after our meetings, I'm in heaven.  I love the people. I like to share information. I like to think I'm good at creating an environment that's energetic, supportive and conducive to learning.  And I like to see the look on people's faces when they 'get' it, and am pleased when participants take action and publish their blog posts.
But in between, I go into a funk.
Why the hell am I doing this?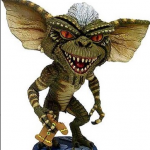 I hear that internal grumbling gremlin, "It doesn't make a lot of money."  "You should be doing something else instead."  "Why aren't you ______?!"
I think it has something to do with being by myself most days.  It's probably the one thing about being an entrepreneur that bugs me the most.
There's no tidy conclusion to this post.  It's all a journey and an evolution.  I'll keep at it.
How about you?  Do you ever feel this way?  And what do you do when it happens?
Comments